THE APP EVERY BUSINESS OWNER NEEDS
Running a successful business can be a challenge. We're doing our best to make the process a little bit easier thanks to The B2B Business Services App.
With B2B Business Services App, you can now locate the high-quality services you need to make your business run smoothly, connect with professionals, and order services all from your mobile device. Whether you need to talk to a business consultant about your programs or just want a janitor to clean your office space.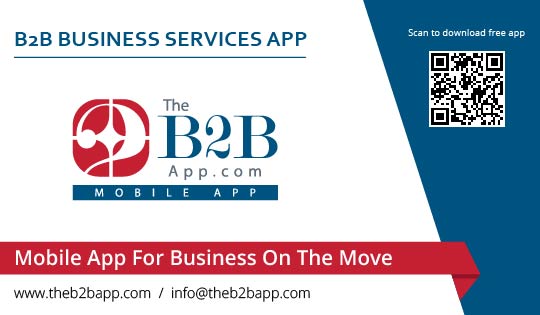 B2B Business Services App has you covered. Relax - we're here to help!
Are you a service provider who wants to help businesses succeed? If so, you've come to the right place. We help service providers by matching them with the businesses that desperately need their help. Forget advertising and hunting down new clients - we bring them directly to you!
Services that are on this platform...
JANITORIAL & CLEANING SERVICES,
MOBILE CAR WASH,
PACKING & FORWARDING,
LIMO SERVICES,
PEST CONTROL,
TRASH COLLECTION,
SHREDDERS,
SECURITY & PROTECTION,
ACCOUNTING SERVICES,
RESEARCH & ANALYSIS,
FINANCIAL SERVICES,
INSURANCE BROKERS,
PAYROLL SERVICES,
TRANSLATION SERVICES,
INVESTIGATORS,
COURIER & DELIVERY SERVICES,
ADVERTISING,
COLLECTION AGENCY,
TRAVEL AGENCY,
VALET PARKING,
LINEN SERVICES,
EVENT PLANNING,
PHOTOGRAPHY,
CHIROPRACTOR,
APPRAISERS,
BUSINESS CONSULTANTS,
PIZZA DELIVERY,
FLOWERS & GIFTS